Reiki master
Lisa Curtis Reiki
I am here to help you engage with your energy
so you can move through life in a meaningful way.
About
Lisa Curtis
Lisa Curtis is a Montreal-based Certified Reiki Master, Reiki Teacher in training, Published Author, and Spiritual Entrepreneur. She helps people around the world tune into their energy and personal wisdom through 1:1 Reiki sessions.Offering both in-person and remote sessions, Lisa guides her clients into deep relaxation, while scanning their energetic body for imbalances. She provides intuitive support on how to nurture their personal energy for everyday life. Her unique approach incorporates crystal therapy, aromatherapy, oracle reading and life coaching to help her clients achieve heightened personal awareness and spiritual connection.Lisa is honoured to facilitate self-healing, self-discovery, and self-love with her clients.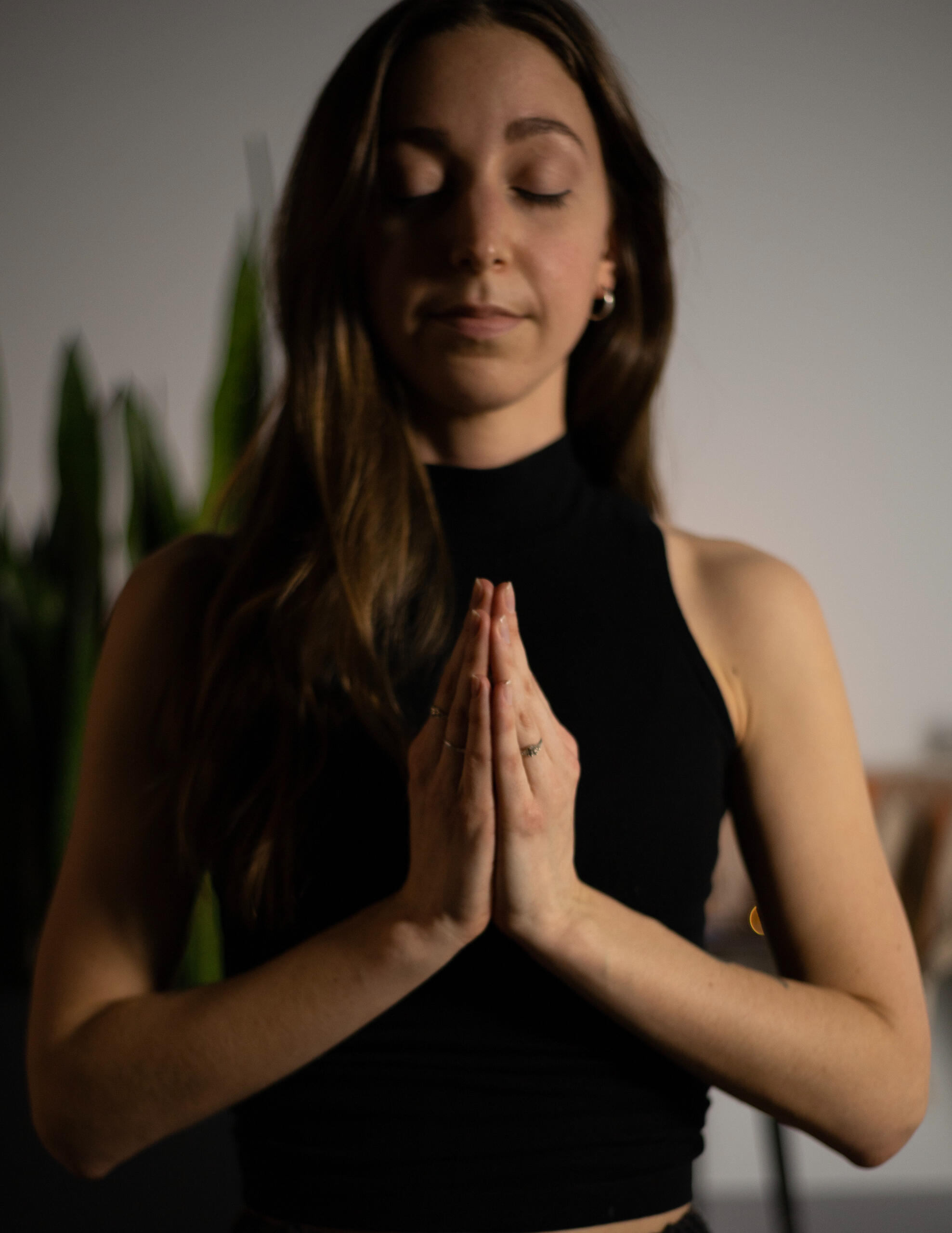 Offerings
Each session starts with a meet & greet and ends with an Oracle card reading.
| + Aromatherapy | + Crystal therapy |
| --- | --- |
| Essential oils or incense - pick your favourite scent to help you transcend into complete relaxation. | Your standard Reiki session, but with the magic of crystals! Selenite to clear your aura, and the 7 chakra stones placed on or near your chakras to enhance your body's receptivity. |
---
Can't make it in person? No sweat. Energy can be sent via thought, emotion, and intention.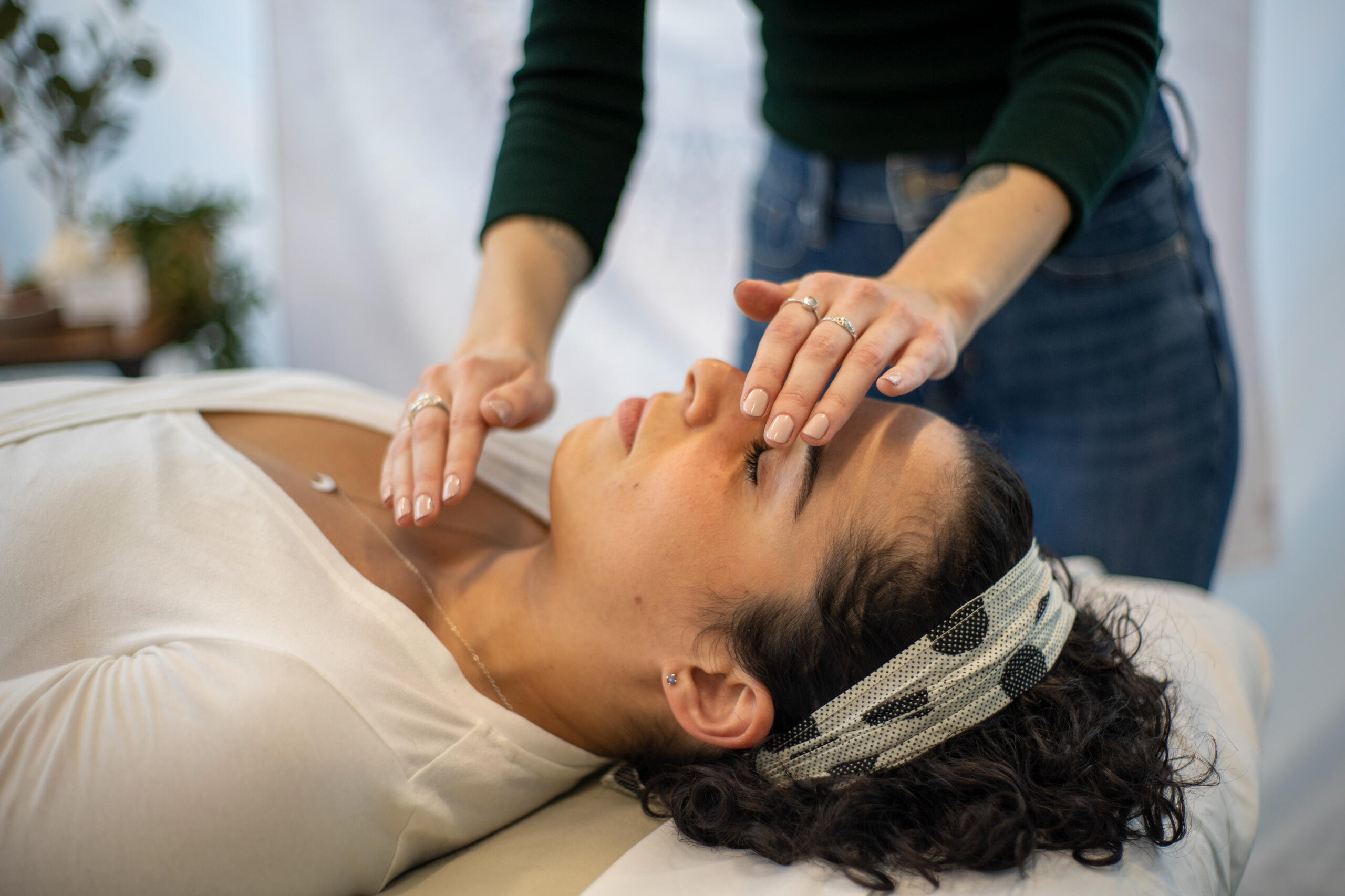 Testimonials
What my clients are saying
Awesome and eye-opening
It was my first time I received Reiki. Although I had read about it and even practiced on myself in the past, receiving Reiki was a whole other game. Lisa is incredibly welcoming and professional. I automatically felt safe and comfortable with her. My appointment was via Zoom and she still got right on point on which areas in my life/body that I needed to heal. She also gave me good tricks on how to let go of pain and to release on an energetic level. Thank you Lisa for the experience. I definitely recommend!
- Patricia Methot
I had an amazing experience with Lisa!
It was probably one of the best Reiki sessions I've had in many years. We did a distant session but I still felt super connected as if she was in the same room with me. She definitely helped rebalance some crazy energy in my system and I can't wait to work with her again!
- Alexandra Berg
Simply magical
The reiki sessions with Lisa are simply magical! They are filled with lots of advice and so much wisdom. I am able to work deeply on some of my chakras that were blocked. It is such a relief for me to know what I can work on to deepen my [self care]. Lisa's hands are purely magic as I feel an incredible flow of energy going right through me everythime. Lisa is such a gentle and sweet guide. Reiki with Lisa is defenitely going to be part of my self care process. Thank you Lisa!
- Quinn Bélice
Inspiring!
My Reiki session with Lisa was very different from what I experienced with some other Reiki masters before. Lisa is very calming and sweet. She gave me many details and information about our session after it was done and I was able to reflect on it afterwards which is a lovely feedback to have when you want to understand better what she perceived and how you can reflect on it. I will of course go back when I will feel the need to reconnect with myself and I also recommend Lisa to anyone who wants to experience a great Reiki session. Thanks Lisa!
- Jade Houenoussi
She has a true gift
I couldn't believe that she was able to share her magic over a video chat! I felt the healing energy exactly where I needed it, and she knew this just by scanning my body. What an incredible first experience!
- Melissa Ledo
FAQ
What is Reiki?
Reiki is a Japanese energy healing technique that works in conjunction with all other medical and therapeutic modalities. It balances our chakras, which are energetic focal points that vitalize our bodies in amazing ways. A blocked chakra can lead to imbalances in physical, emotional, and spiritual health. The beauty of Reiki is that it treats the whole person, revitalizing your spirit.
---
Benefits of Reiki
Balances the energetic body

Adapts to personal needs

Fosters self-healing

Increases personal awareness

Relaxes and reduces stress

Enhances spiritual connection
---
How does Reiki help people?
Often, stress is the main culprit of unbalanced life energy. Reiki is one way to deal effectively with stress, and its regular use can lead to a healthier life. It can also help with simple things like headaches, stomachaches, sprained ankles, etc. It also works in conjunction with all other medical or therapeutic techniques to relieve side effects and promote recovery.
---
How does Reiki work?
Reiki flows through the practitioner's hands to the client's energy field, in and around the physical body where the negative thoughts and feelings are attached. This causes the negative energy to be released. This process clears and balances the energy pathways, allowing the life force to flow in balance again.
---
Are there any side effects to Reiki?
Most of the time a person will feel relaxed and uplifted by a Reiki treatment. However, as a person's vibration goes up, toxins that have been stored in the body will be released. When this happens, a person can get a headache or stomach ache or feel weak. This just means your body is cleansing as part of the post-treatment process. Make some room for self-care and honor the needs of your body!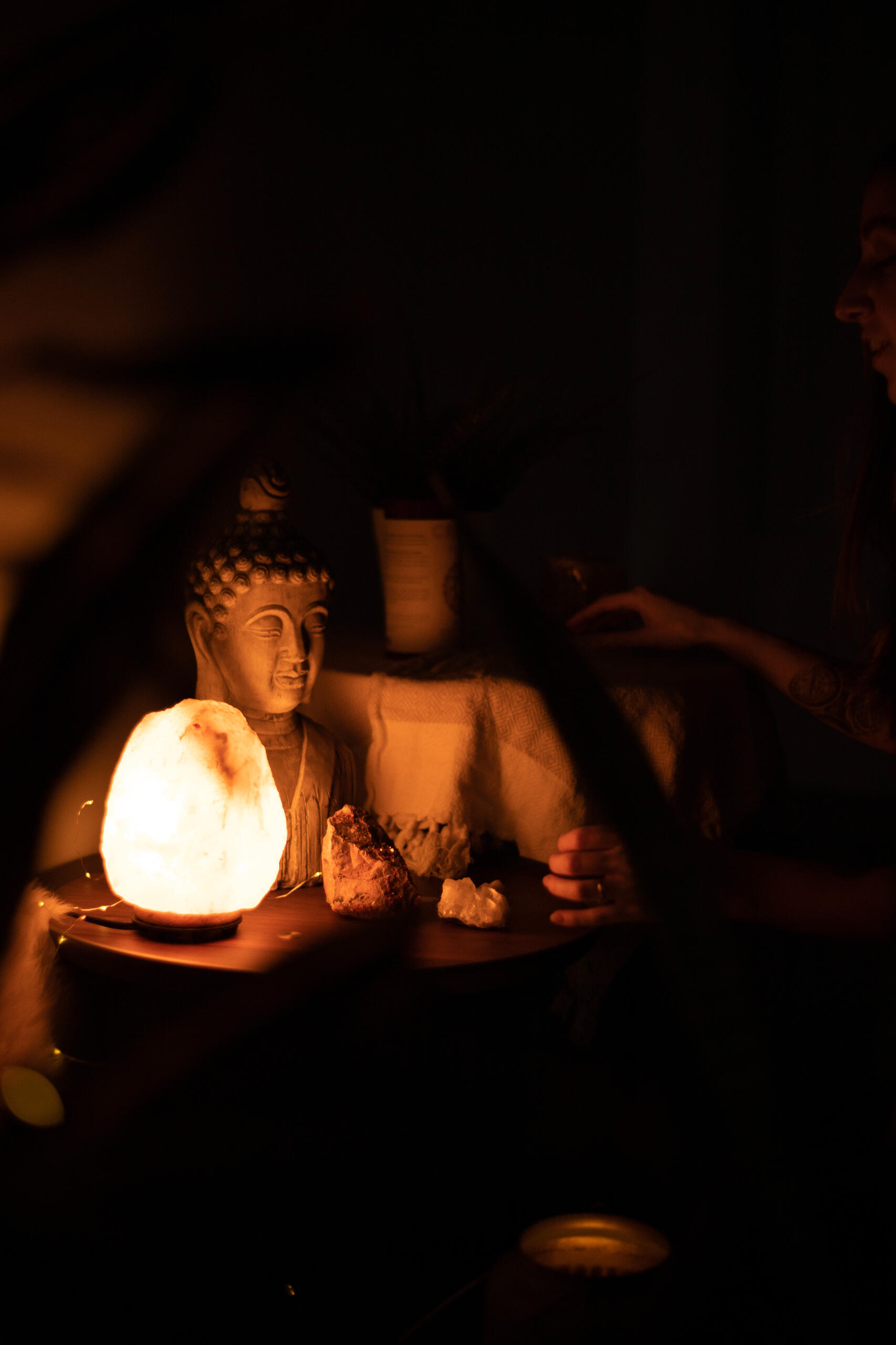 Read the Book
Magdalene Codes: Divine Feminine Frequency Keepers Who Liberate And Disrupt
Lisa is a proud co-author of the fiercely activating book, Magdalene Codes: Divine Feminine Frequency Keepers Who Liberate And Disrupt which is an international bestseller on Amazon.Follow the stories of 30 women who lead the way with their wisdom and love. They embody a new way of entrepreneurship and express their deepest vision no matter how dark their path becomes.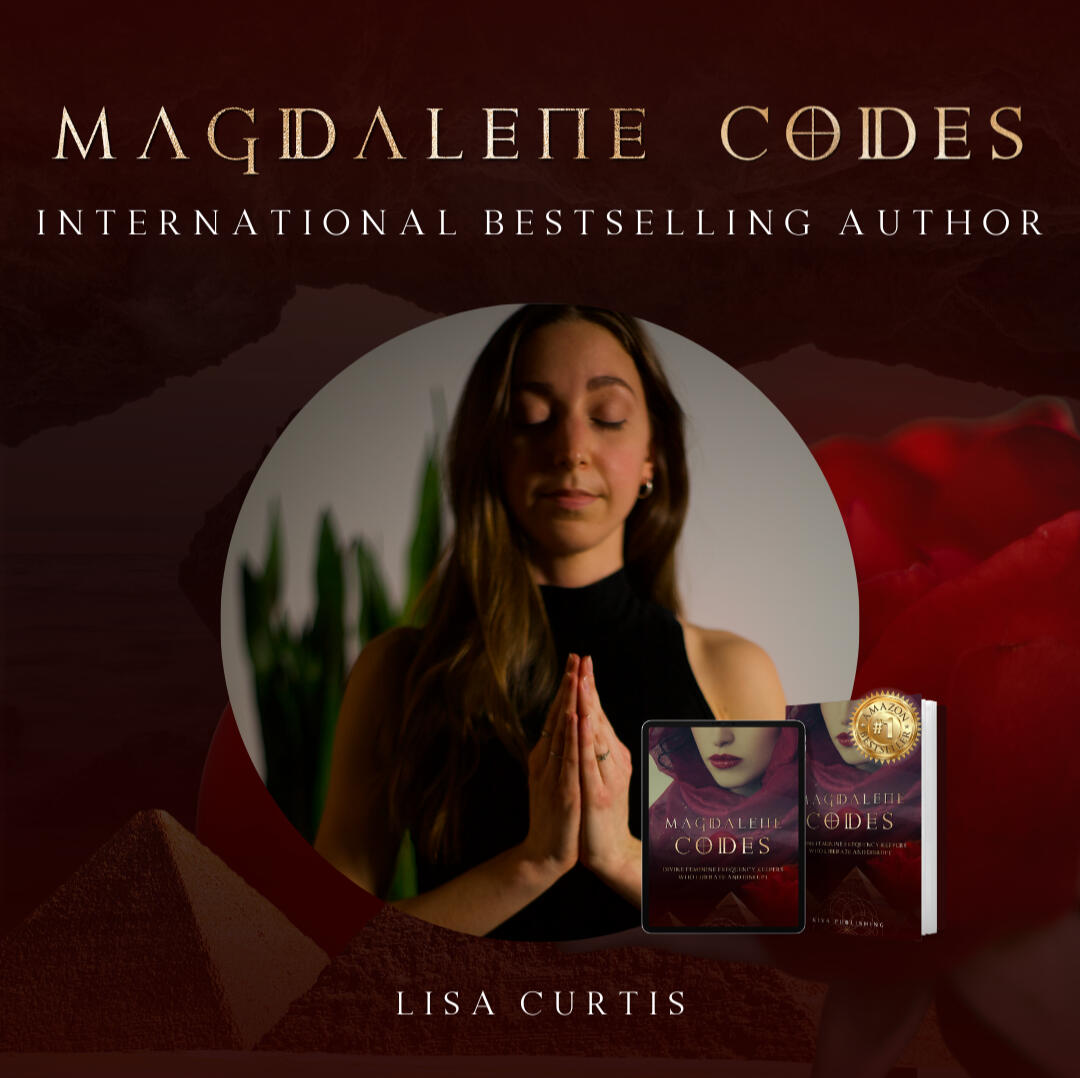 In-person sessions take place at Nubia Spa Vert
5344 St Laurent Blvd, Montreal Quebec H2T 1S1
nubiaspavert.ca
Accessible worldwide through remote sessions.
Member of the Canadian Reiki Association